Welcome All!



Learn about Religion Today at crosswalk.com

It is extremely inportant to teach your child about God.Right now your local church is starting the fall/winter kids sunday school classes.They would love to have you and your child attend.Activities have started for holiday programs and plays.Mom and dads are needed for helpers in classes,dinners,handy man fixups and so on.Its worth your time just to check it out and who knows,you might just fit in perfect like a glove.
Free Christian Stuff.com -offers clipart,music,devotionals at no cost

Christian graphics on this page were from Christart.com/
The Christian Broadcasting Network www.cbn.com/ offers an excellent learning experience for you.Please check it out.Its worth your time.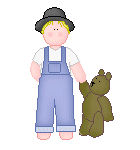 Get your adoptables here

Virtual Church has a link for Virtual Church Kids Webpage on the left to get free bible lessons online for the little ones.www.virtual church.org/
Contact your local churches and explain to them that you are homeschooling your kids and ask them for any teaching matericals from last semester that they would throw away.You can get alot of stuff for free that way.Kids learning packs as well as teachers packs,old printed kids songs and so on.They would be happy to help you teach your child about Jesus.
check out www.ilovejesus.com where you are part of the family!